Introduced in OpenViX build 5.0.013, new 'Client Mode'.
Client mode allows you run a client Enigma 2 receiver over an existing network without the need for any signal feeds. All channels and EPG data will be imported from main Server receiver.
1) Only certain skins currently show Client mode setup button. Switch to default ViX Night HD skin to setup. Once setup you can switch back to your preferred skin. To re-access Client Mode setup switch back to ViX Night HD skin.
2) Menu > Setup > Service Searching > Tuner Configuration > See 'Client Mode' yellow setup button. Press 'Yellow' button to switch to Client Mode setup screen.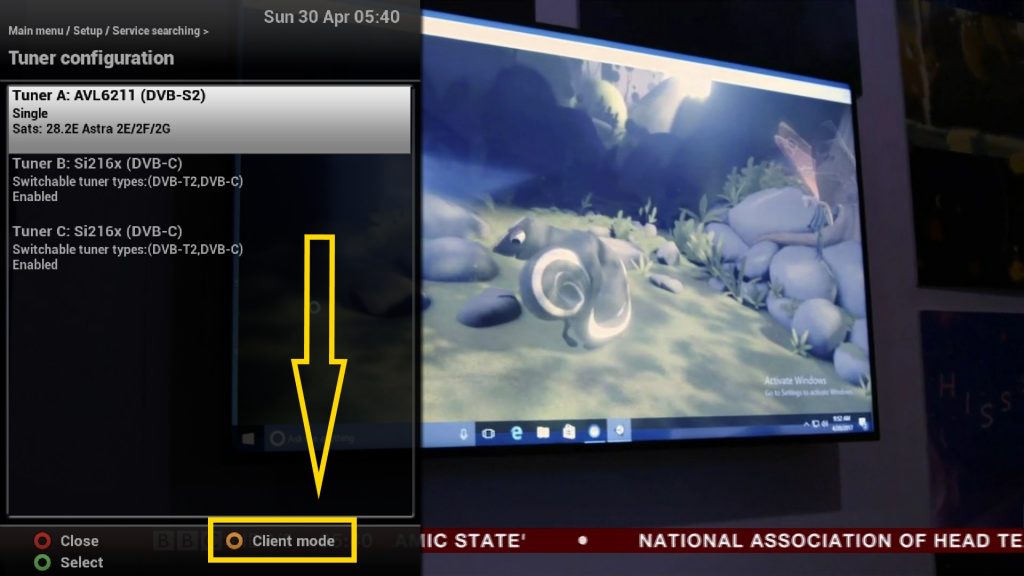 3) Select Enable client mode field, using left/right keys set this to 'yes'. Sample settings in screenshot below.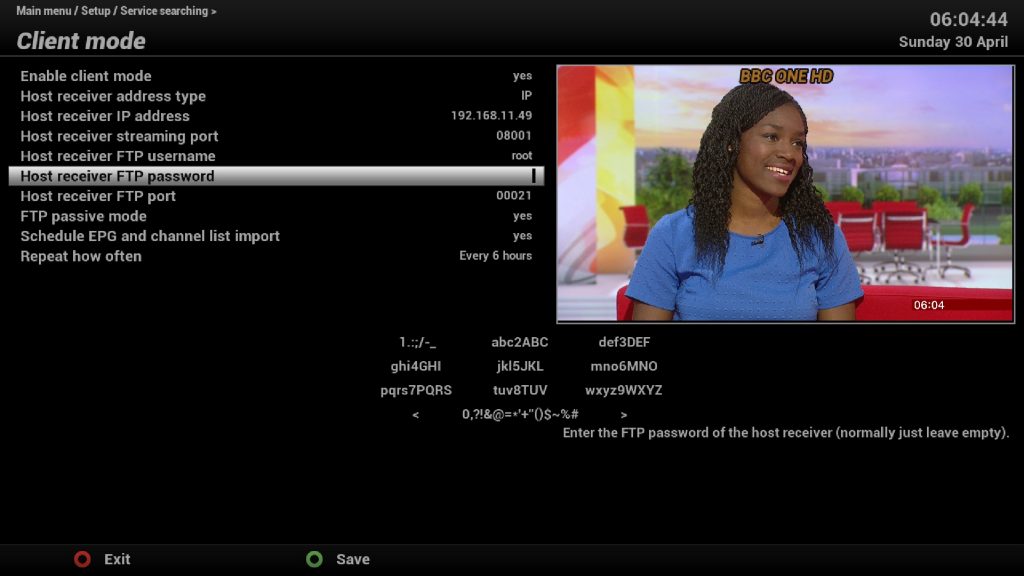 4) Press Green button to save and your client receiver GUI will reboot. Once Rebooted your client receiver will have imported all channels and EPG data from server receiver. Note reboot process will take slightly longer due to Channels and EPG data being imported.
Please note that is a new feature therefore a bug could be found that we've not found during testing.
Big thank you to those involved in the OpenViX team for developing this great new feature.